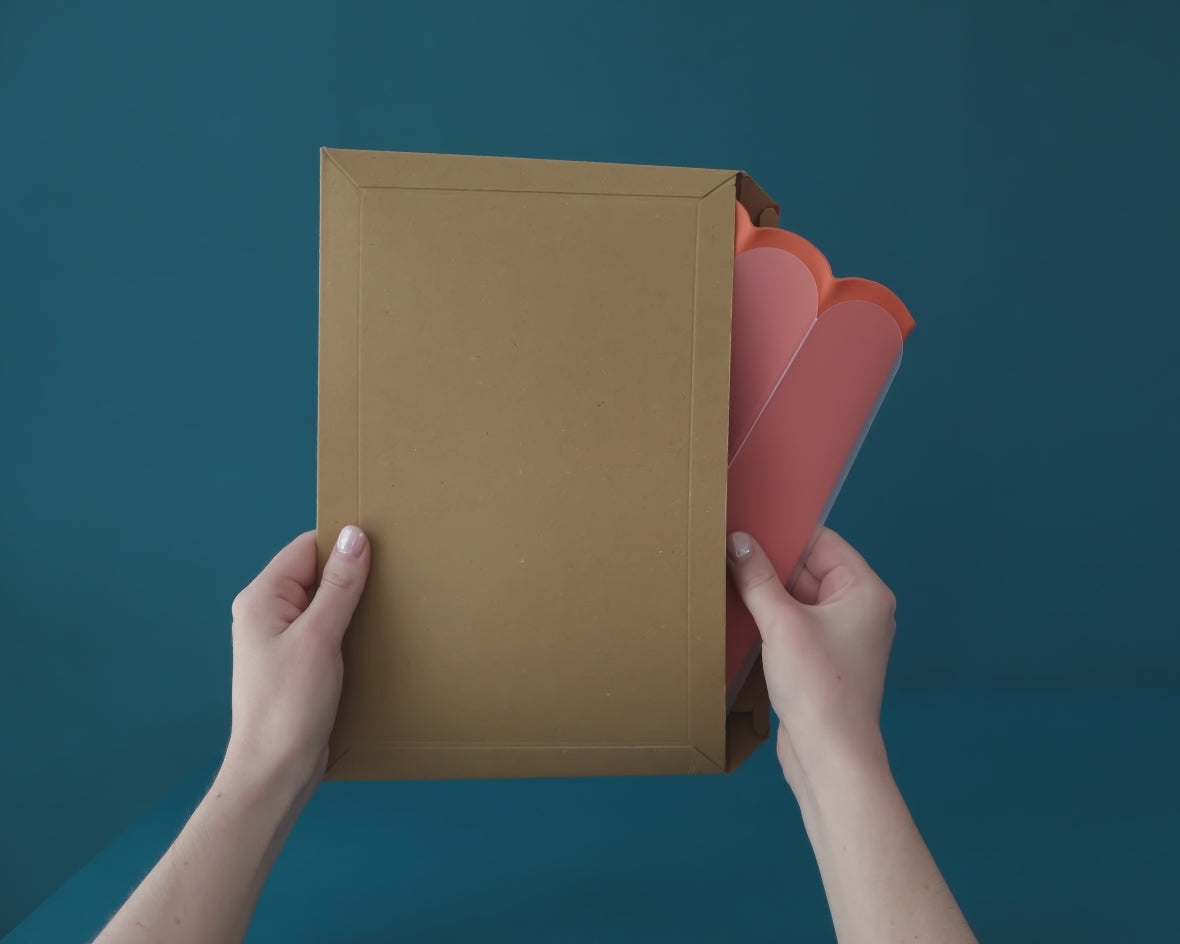 Ready for thriving flowers?
Setup Your Vase
Follow the simple steps below to set up your Letterbox Vase and Copper Stem. Keep your flowers thriving for as long possible!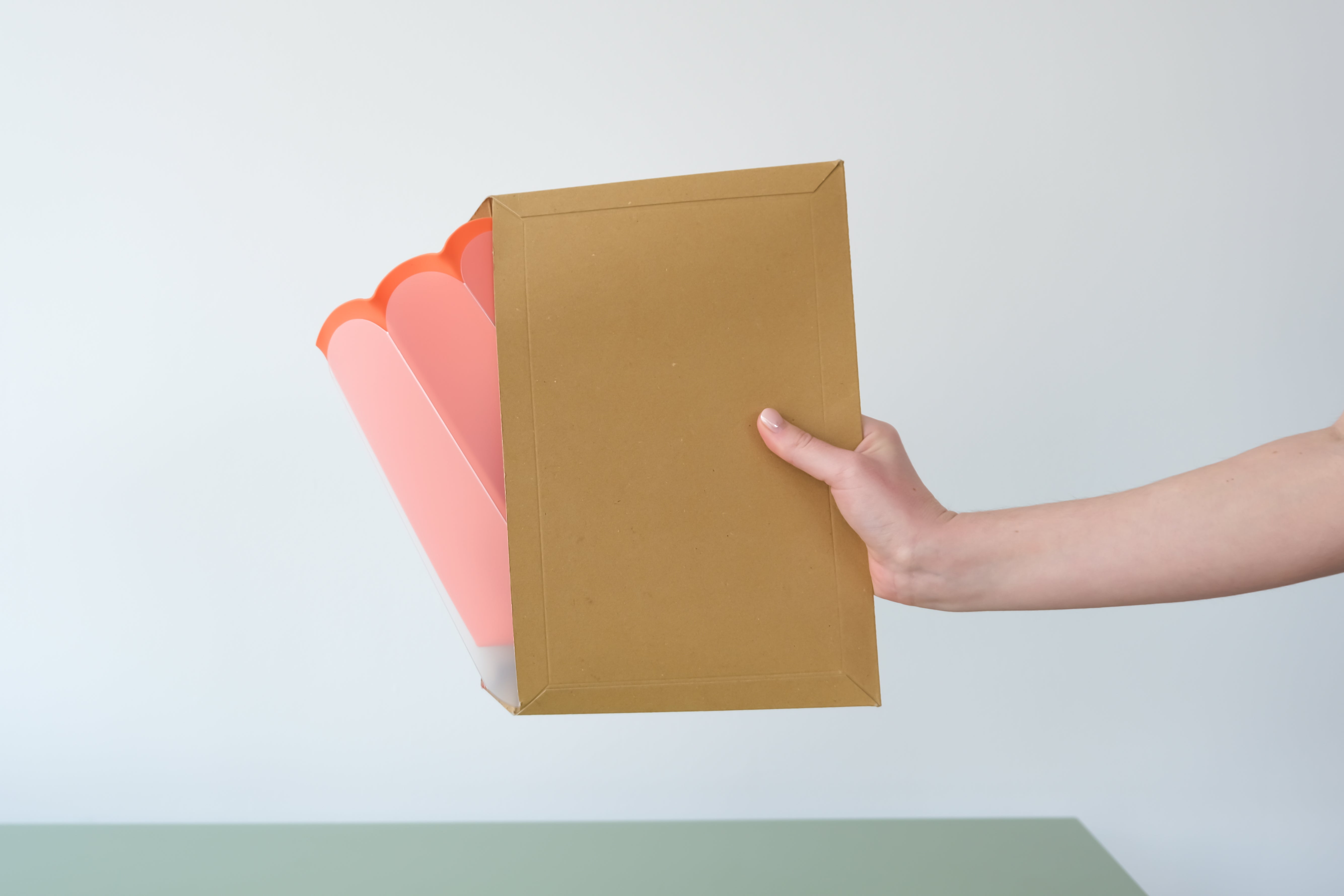 Step 1.
Remove from recycled envelope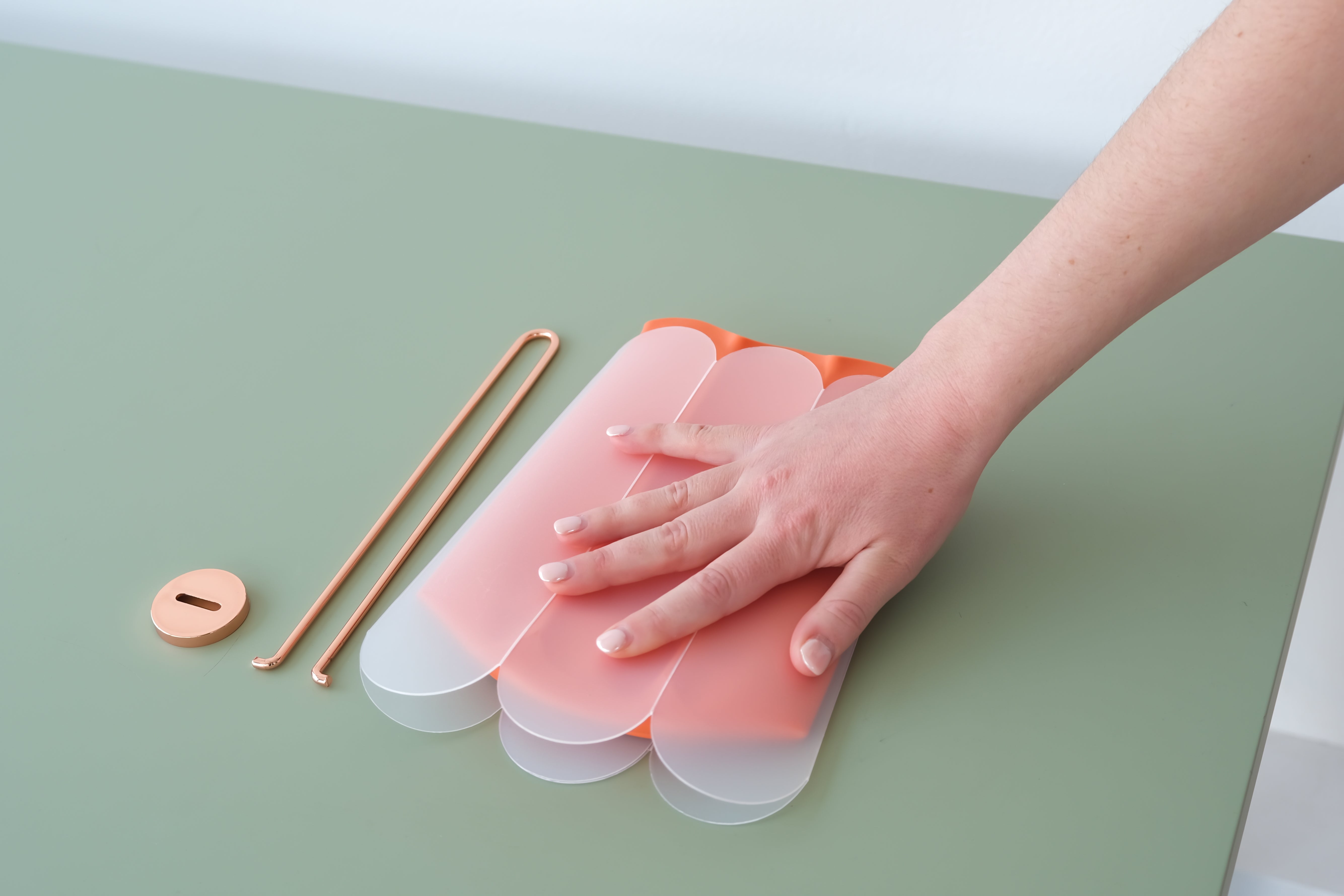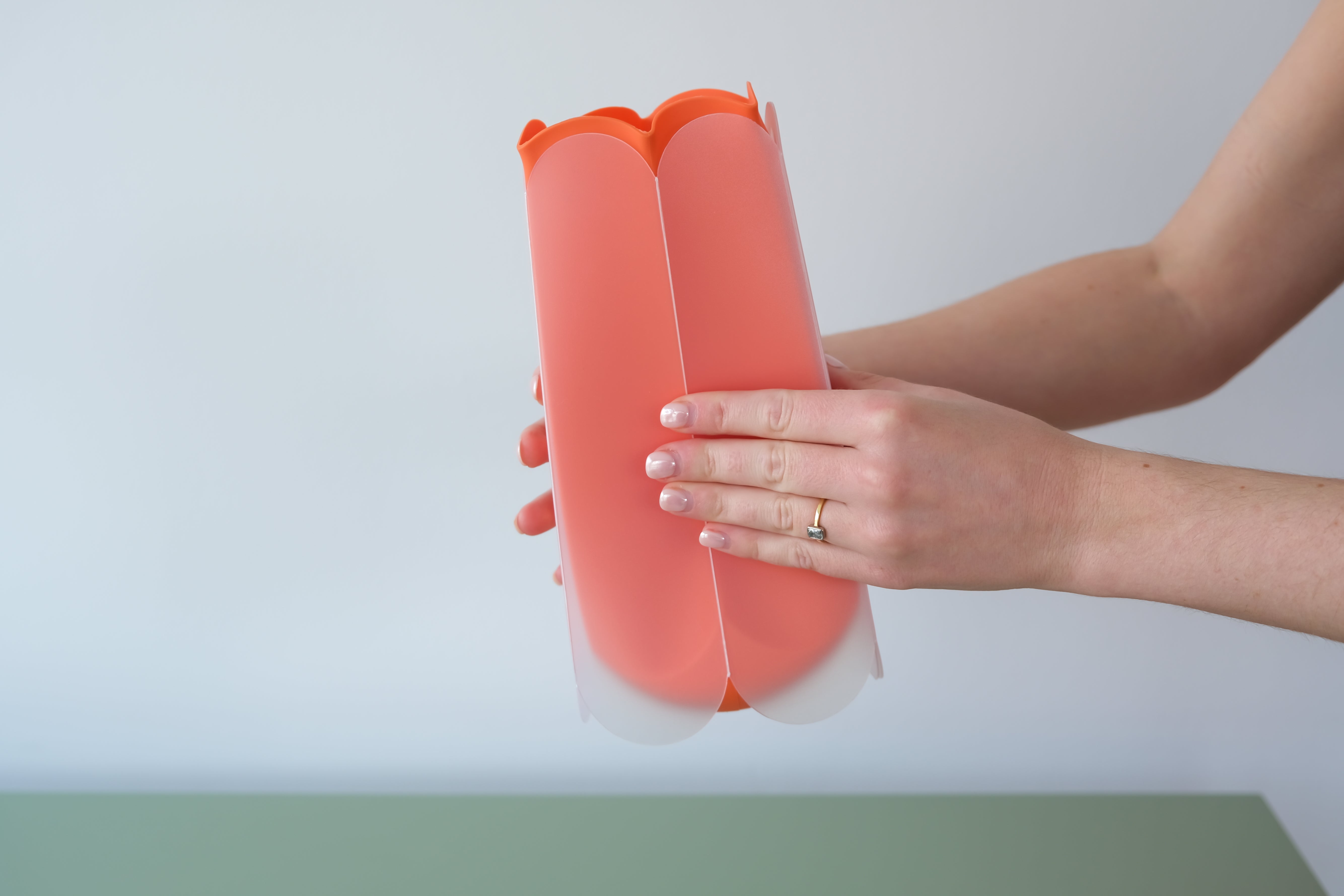 Step 3.
Squeeze the sides of your vase to pop it open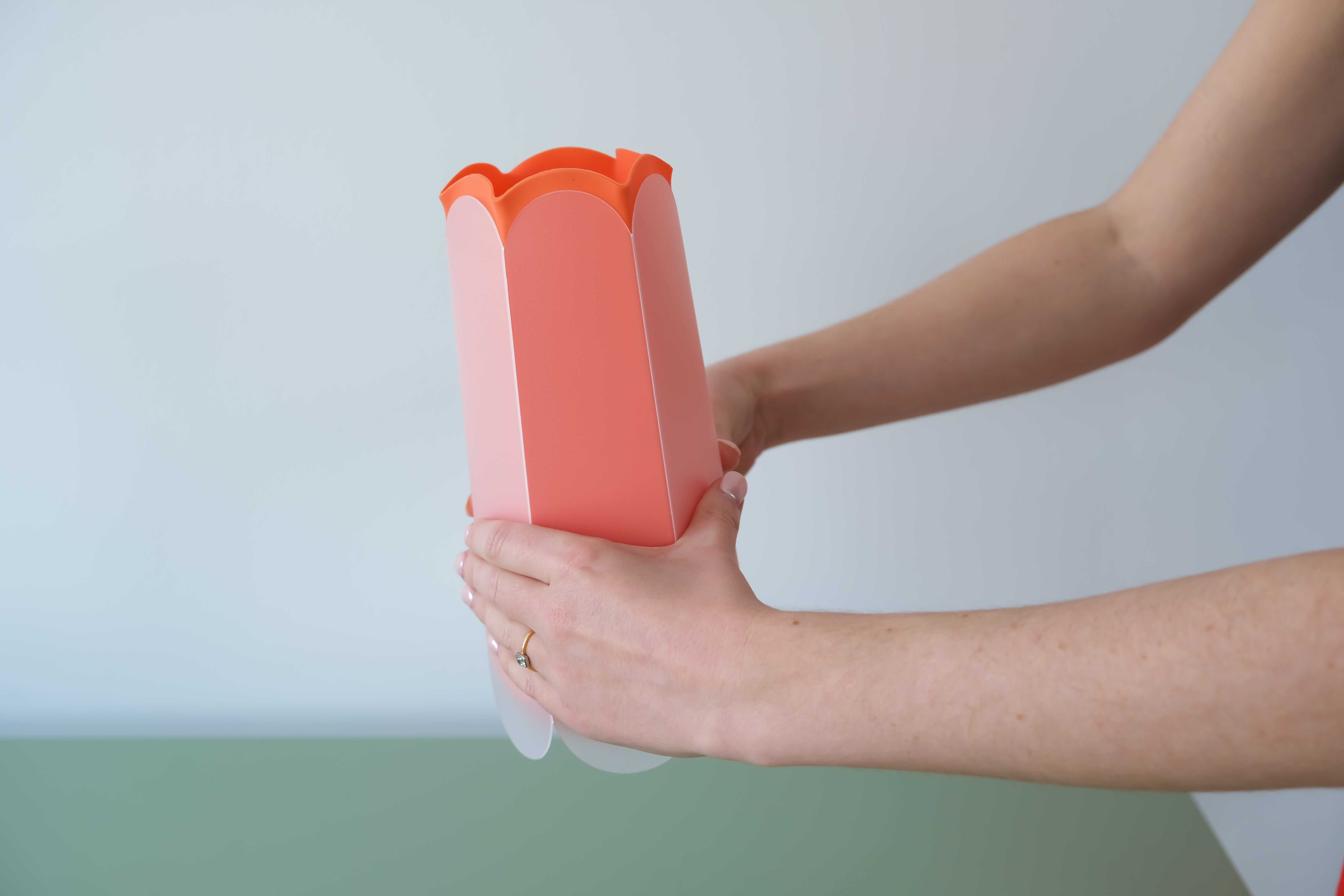 Step 4.
Place your vase on the table.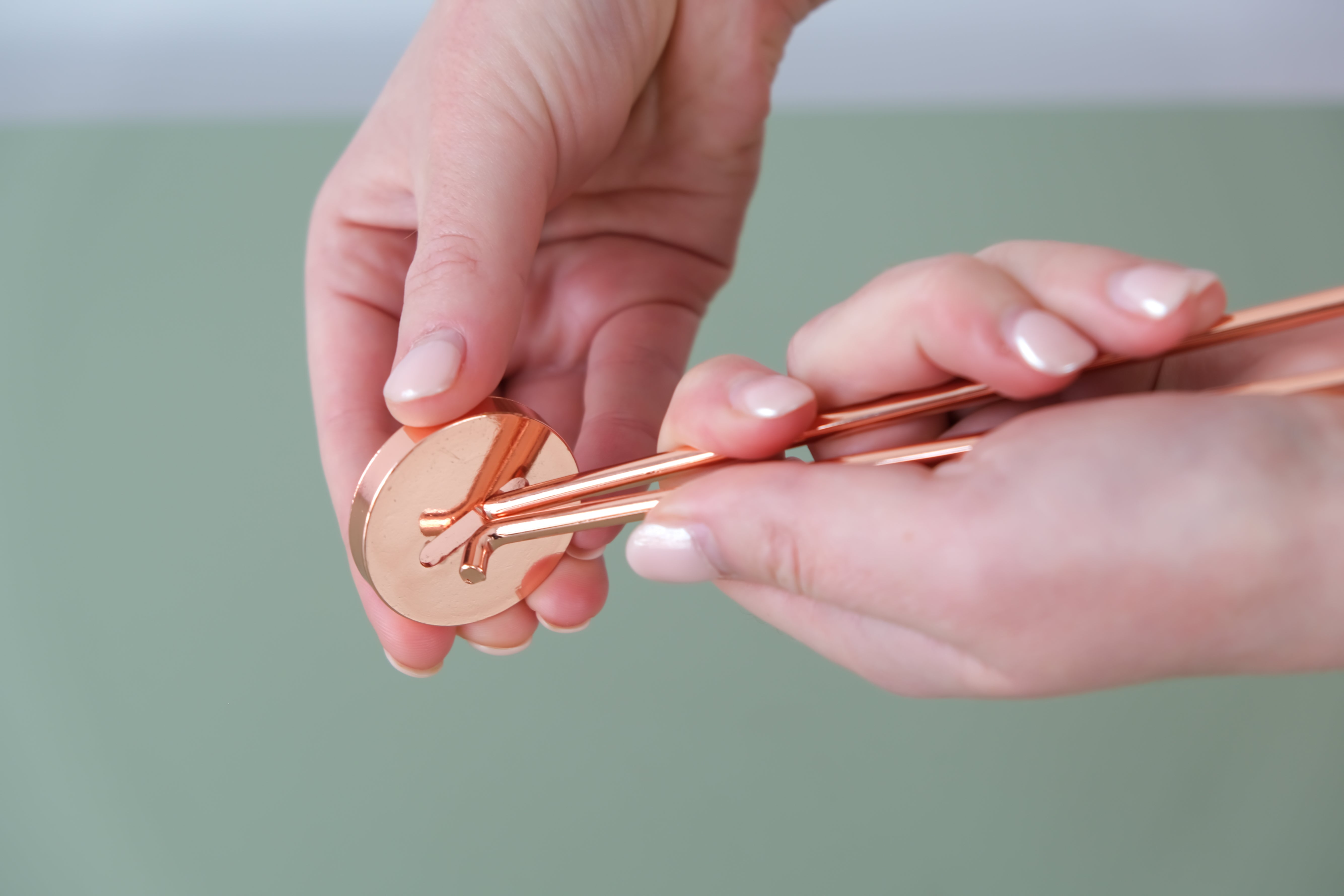 Step 5.
Hook the legs into the base slot.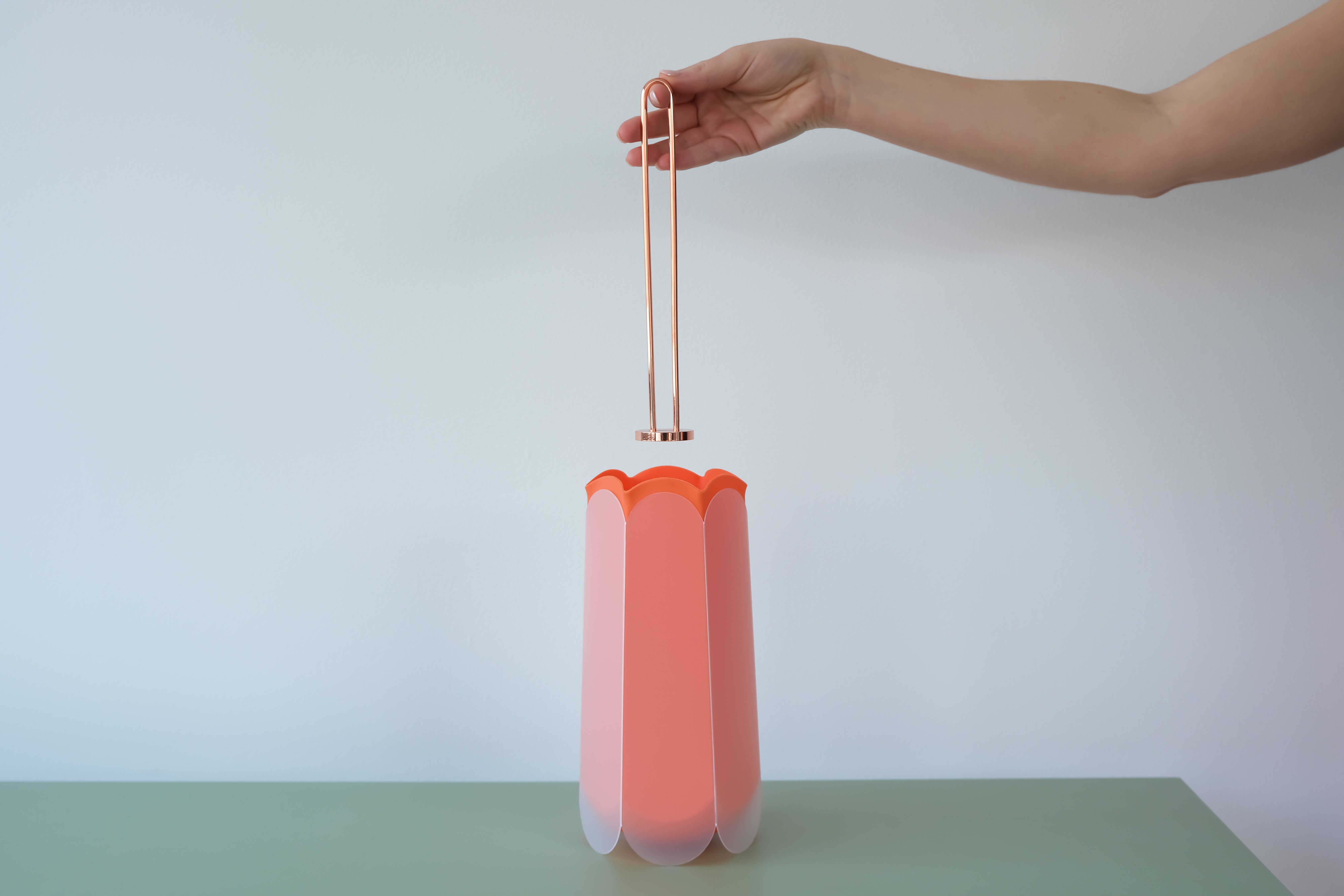 Step 6.
Place the Copper Stem into the vase.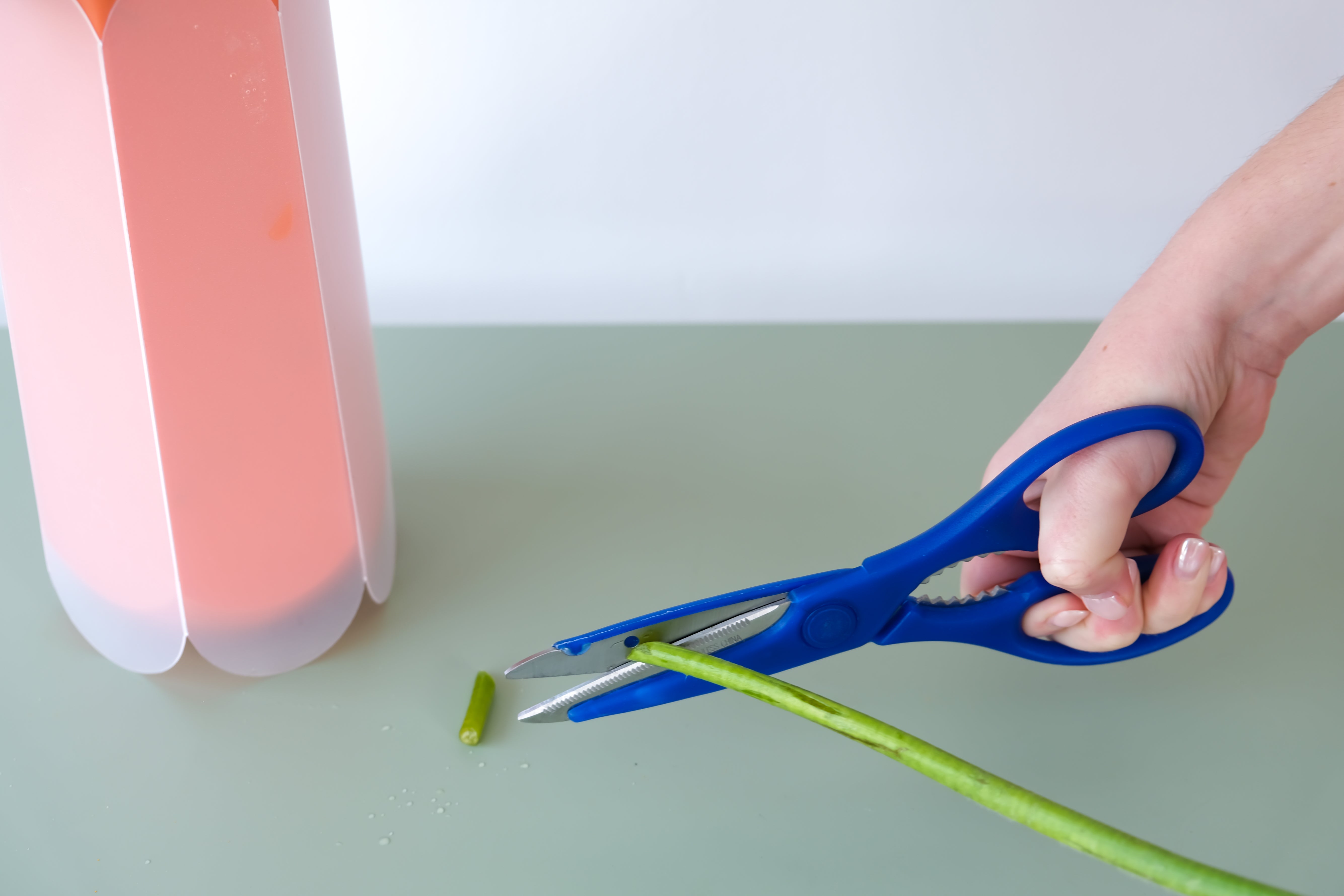 Step 7.
Cut your flower stems at an angle.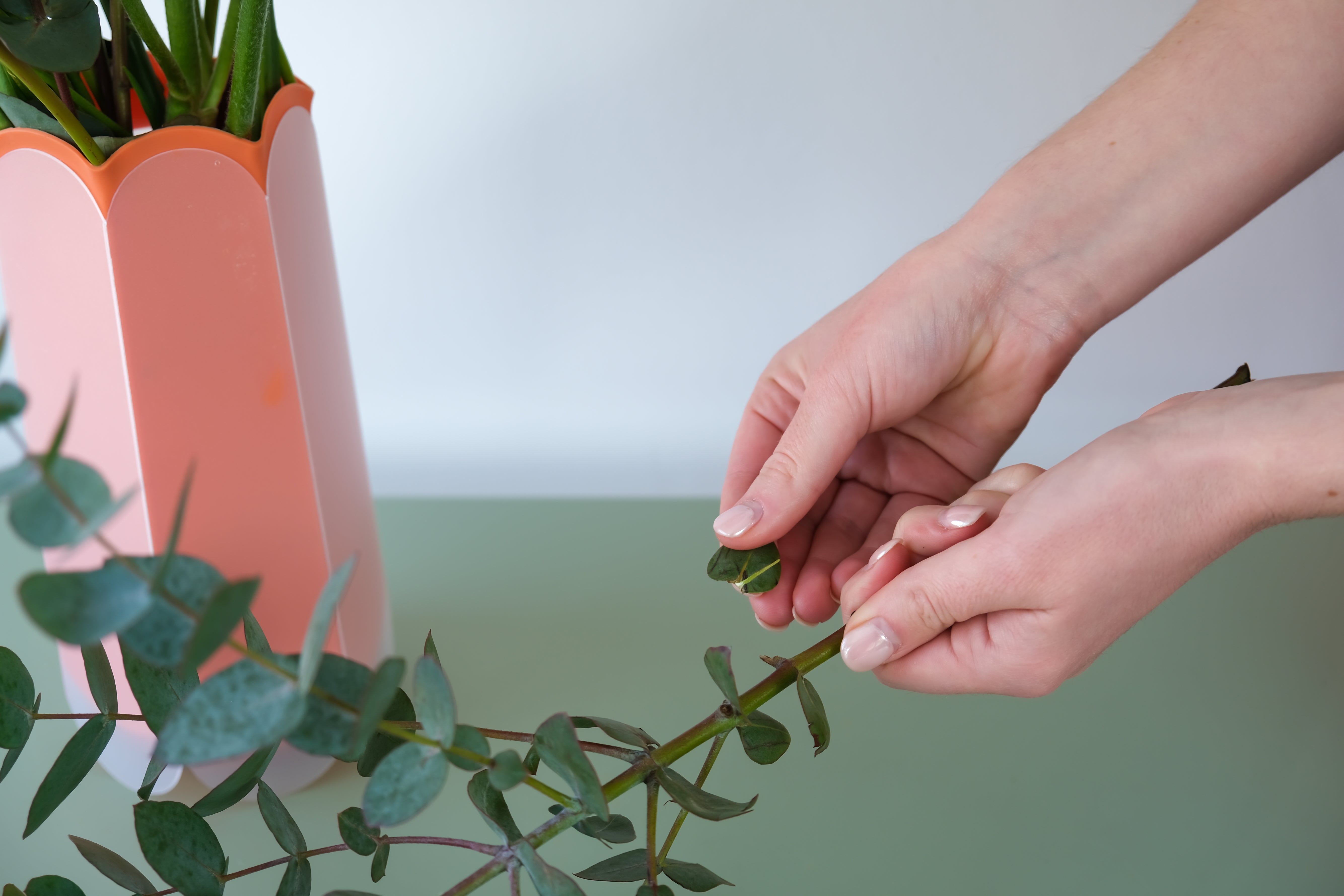 Step 8.
Remove excess leaves below the water level.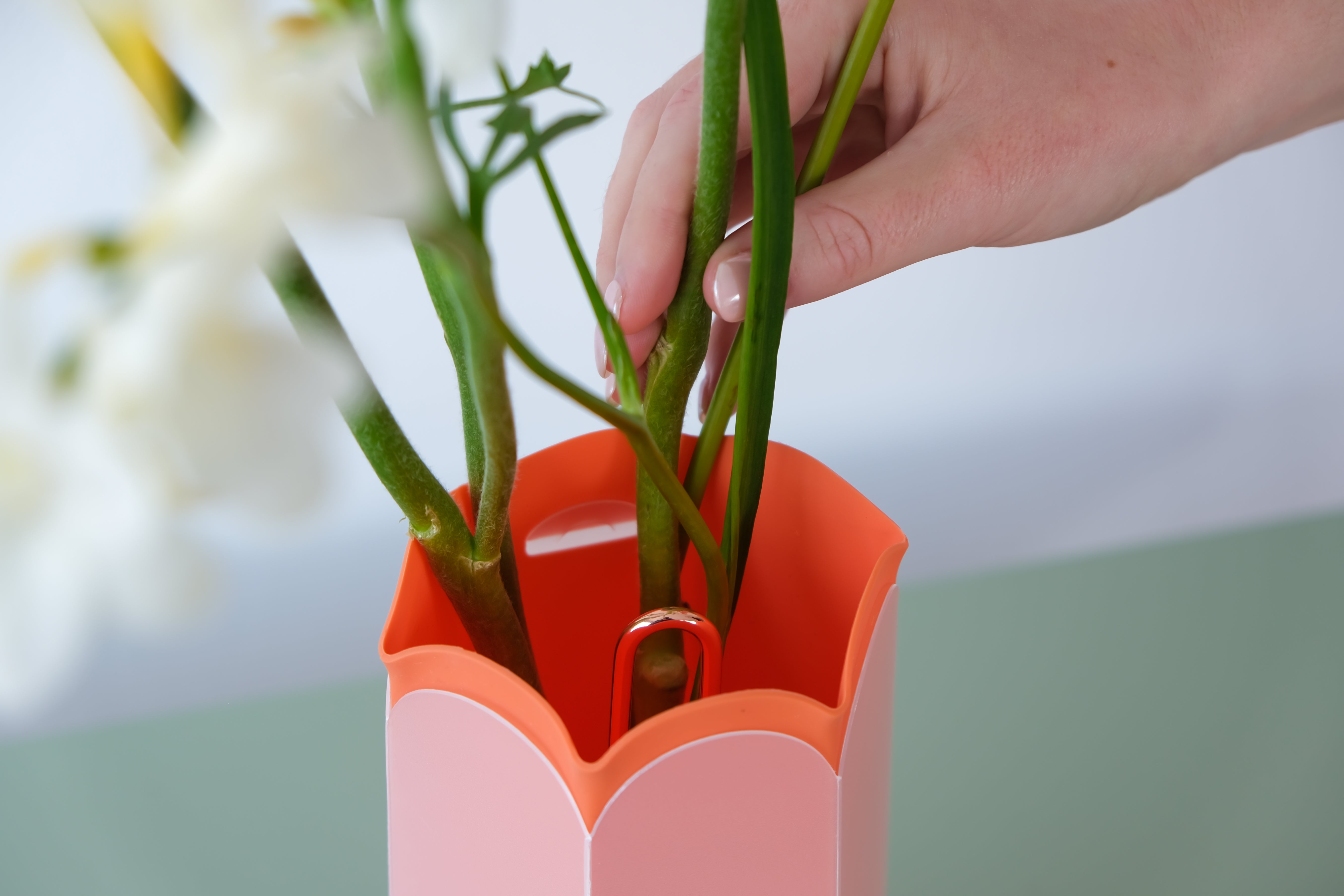 Step 9.
Arrange bouquet around the Copper Stem.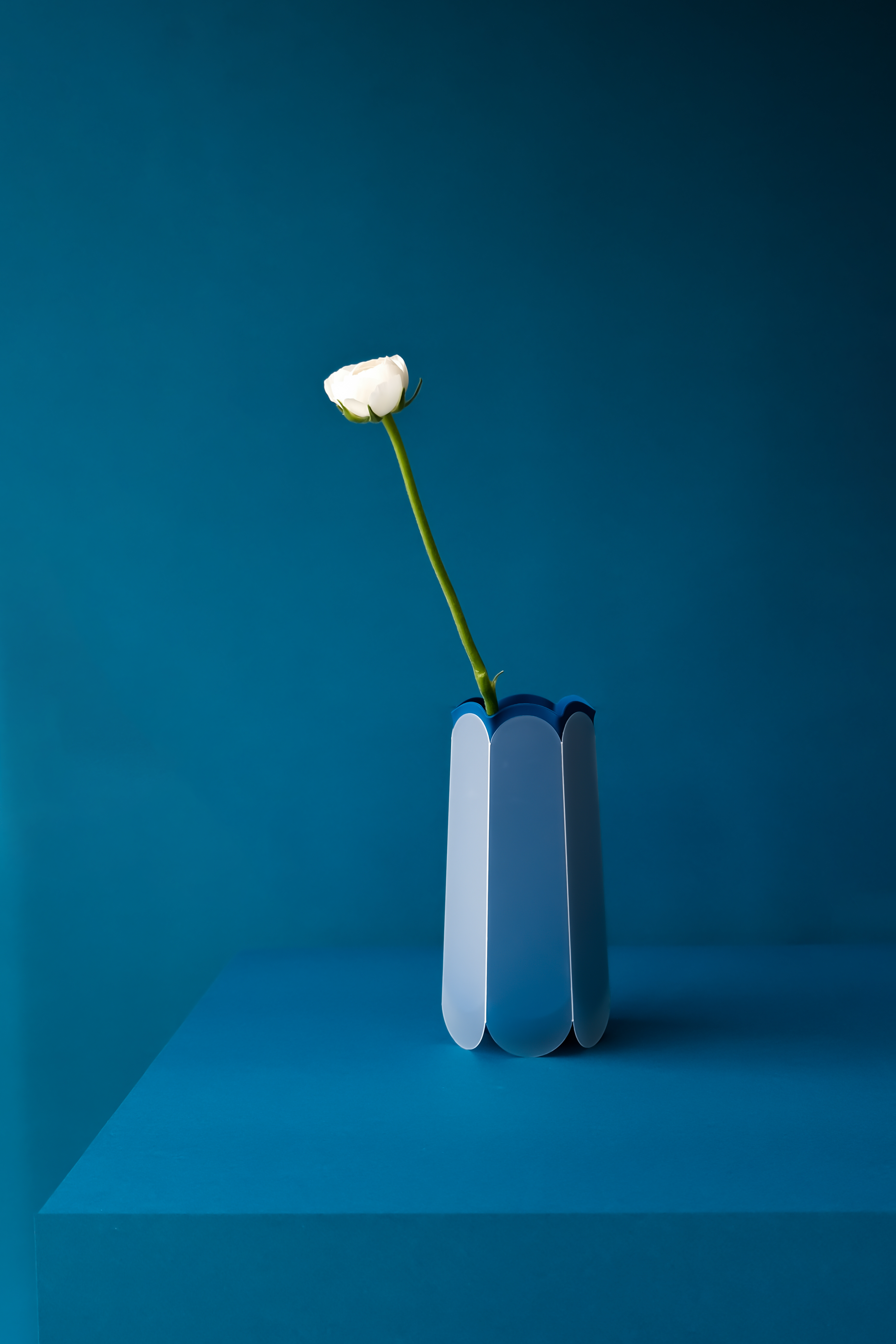 Simplicity is key
Designed to compliment any home interior, the letterbox vase uses clean geometric lines to create a timeless aesthetic. The folding origami function gives rise to a modern classic.