Modern Homes for Thriving Flora
We take the guess work out of botanical care. Using origami innovation to make products which keep your flora thriving. Posted directly through your letterbox for free, so you never miss a delivery.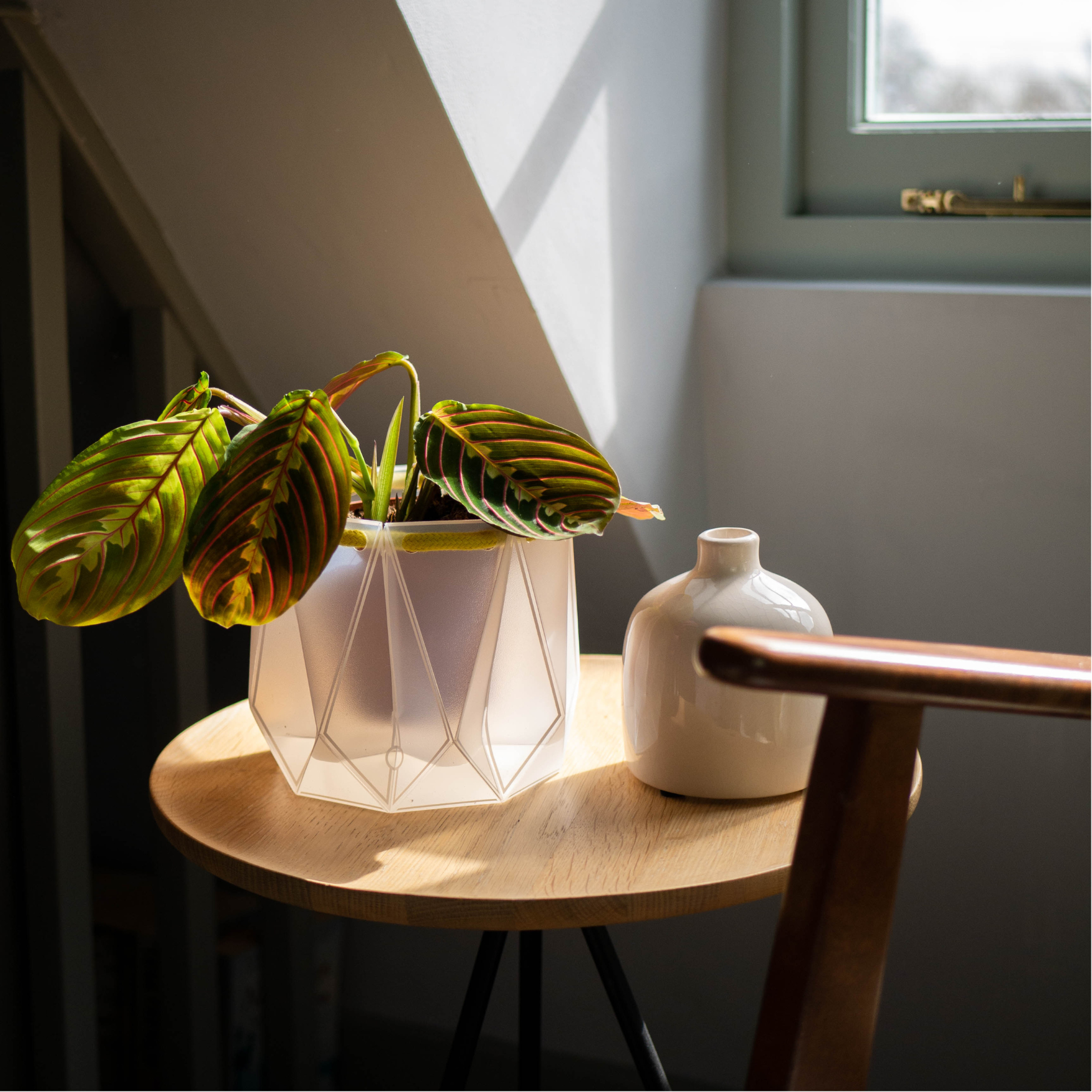 Self-watering Innovation
Take the guess work out of plant care. The cotton cord functions as a wicking straw, transferring water from the reservoir in the base of the pot to the soil surrounding your plant. Built into all POTR Pots.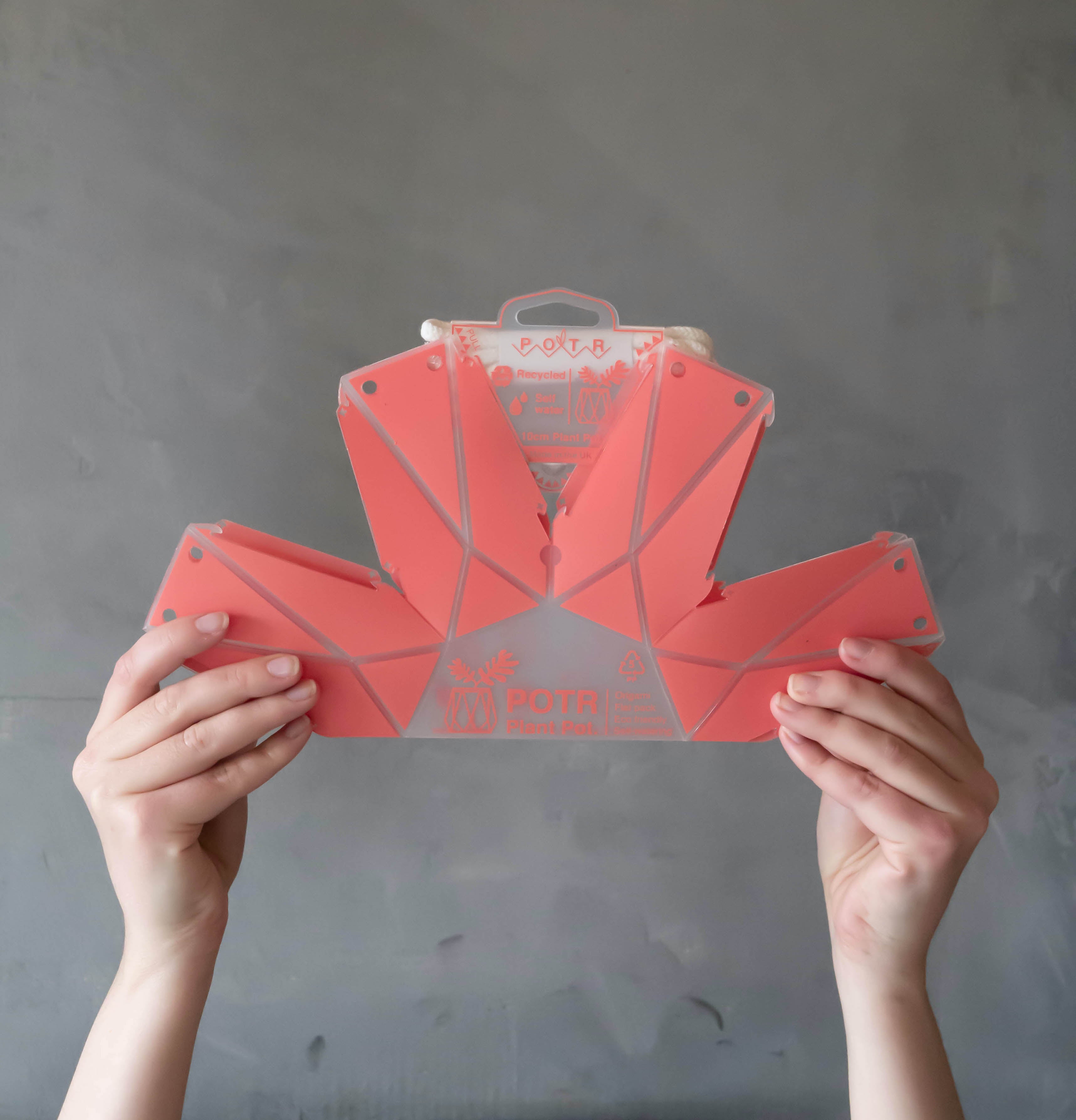 Eco Flat Pack Delivery
The perfect gift posted for free, directly through your letterbox. Sent with the smallest carbon footprint possible, enabled by our unique flat packed design made from recycled plastic.
Keep Your Flowers Thriving
Our latest innovation, the Letterbox Vase and Copper Stem extends the life of your flowers by eliminating bacteria build up. Not only does this keep them looking good as long as possible, it reduces wastage and cuts the carbon footprint.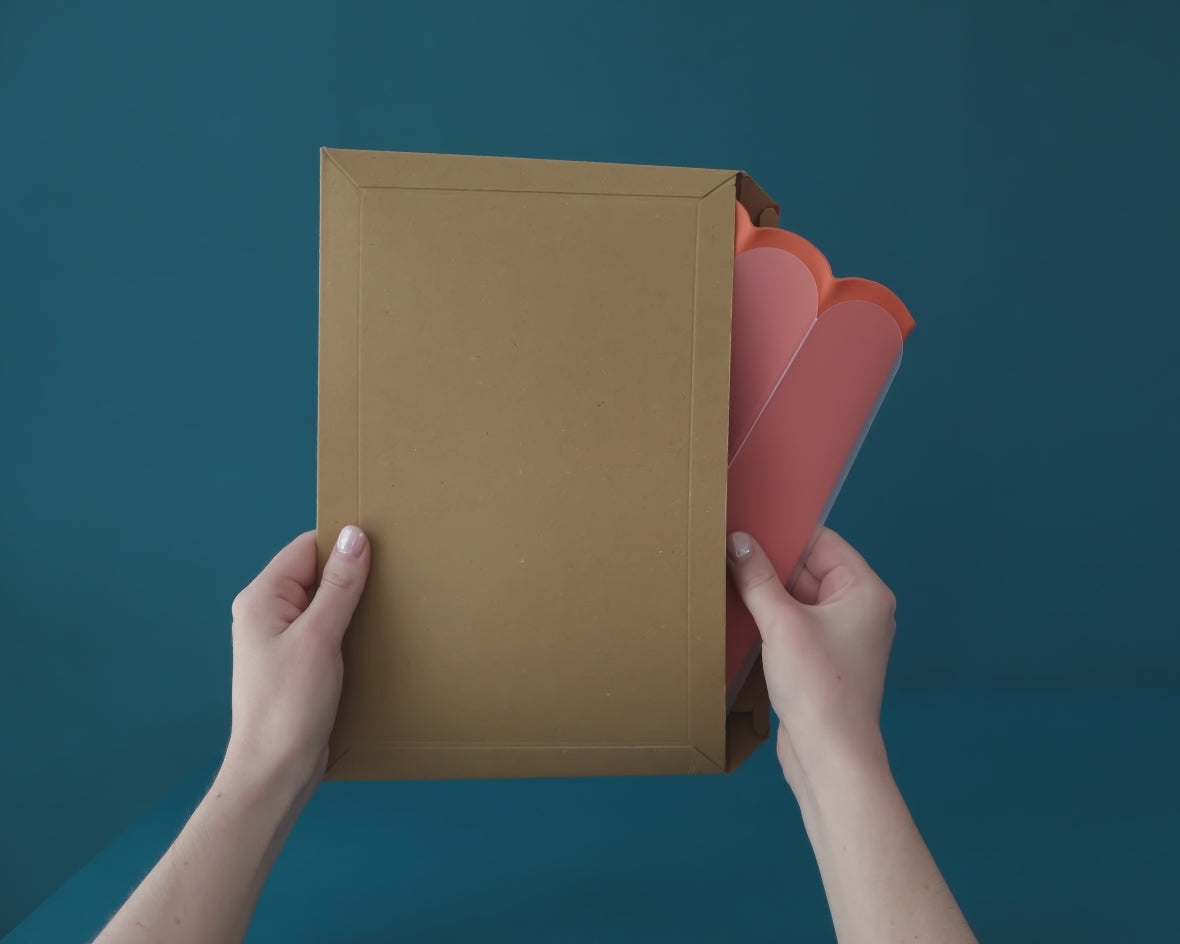 In the news
A former Dyson engineer has created plant pots which fold flat. It's a great case study in reinventing a standard object to make it much, much more sustainable.
"The design will have a carbon footprint significantly lower than traditional flower pots delivered as gifts."
"Accidental Flower Killer? This Vase Actually Helps Keep Them Alive"
"POTR Pots - meet the world's most sustainable plant pot."
"POTR pots are 100 times more carbon efficient than traditional plant pots, made from recycled plastic and arrive in net shape before being unfolded."